We are the partner we would have wished for ourselves
We have practised, tested and experienced everything we preach. You can therefore feel secure that we know what we are talking about and what we are doing.

We are fully aware of the challenges you face. For that is the background we ourselves come from. We have been both employees and leaders of growth and challenger businesses.

Today in our work we strive to be the growth partner we would want by our side. A partner to guide you, to highlight the opportunities and draw attention to the pitfalls.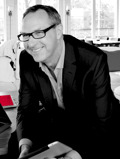 +46 708 789129
claes@txp.se
One of the things that I appreciate most in my dealings with growth companies is focusing on the desire of employees, their drive in the workplace – and of course the privilege of taking part, of helping to develop a Challenger business.

I have been working for twelve years as a consultant to growth companies. For many years I worked as a consultant and partner at consultancy firm Ahrens & Partner. Today I am co-owner of and run TXP, a company I founded. Among my previous experiences of rapid growth I can count my years at Scandic Hotels. .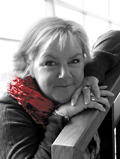 +46 709 434030
pia@txp.se
Something very close to my heart is when I'm able to engender enthusiasm, engagement and interest in implementivity. Ensuring that the desire and drive continues to flourish in a company, among both management and staff!


Having spent 24 years of my working life at H&M I experienced the exponential growth of the company, along with all the challenges that came with it. This provided me with an invaluable insight into leadership and teamwork in an expanding business. In recent years I have moved on to share this knowledge in my role as a consultant. Today I am co-owner of TXP.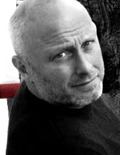 +46 70 247 62 05
goran@txp.se
Something that engages me enormously is being a part of realising the potential inherent in the unique culture of every challenger business. With staff and management joining together to enable a culture in which everyone participates in making fast-paced decisions, showing great flexibility in a climate of daily innovation – something we call everyday innovation!

I have worked internationally with IKEA, as marketing director of the B&W supermarket chain and Scandic Hotels and as marketing and sales director of publishers Natur & Kultur.

+46 733 730 770
rune@txp.se

I really like meeting leaders and employees at growth companies and focus on their actual implementivity. If you want to challenge the world there has to be passion – but above all, there has to be a culture, a leadership and employees that contribute with high pace and initiative. If the leaders and employees have the right attitude, the organization can achieve great things!

I have many years of experience building, developing and leading companies that grow and change fast; always based on an inclusive leadership. I've been working within different fields of business and in leading positions at companies such as Ving, IKEA, JP Bank, Coop, Svenska spel and Anoto, and also 11 years as CEO of the listed companies Doro and JAYS.
The company culture decides whether a company is successful or not. As a partner at TXP I contribute with knowledge on leadership and employeeship that will turn your company into a Challenger business!

+46 70 943 40 50
liza@txp.se
I truly admire those companies with lofty ambitions to evolve – those who look to challenge themselves and their industry in order to find solutions to problems others see as intractable. It is my conviction that to achieve this a company needs to encourage managers and staff at all levels to look beyond their day-to-day tasks and dare to show more initiative.

I am a civil engineer with 15 years of experience in construction, both in Sweden and the USA. When I noticed that customers' businesses interested me more than their building projects I changed profession and have now been a consultant for 20 years. I have started a number of consultancy firms together with others, always specialising in developing companies – their culture and business, management and teamwork.